Disney Big Thunder Mountain Railroad
I never though I would get the opportunty to contribute to making a game based on a Disney world ride! This game also has a massive plastic mountain in the centre of the board, with marbles rolling down mine shafts. This was definitely a unique and fun project from Funko Games. I also got to work on a few additional assets for the game including the packaging which is a welcome change.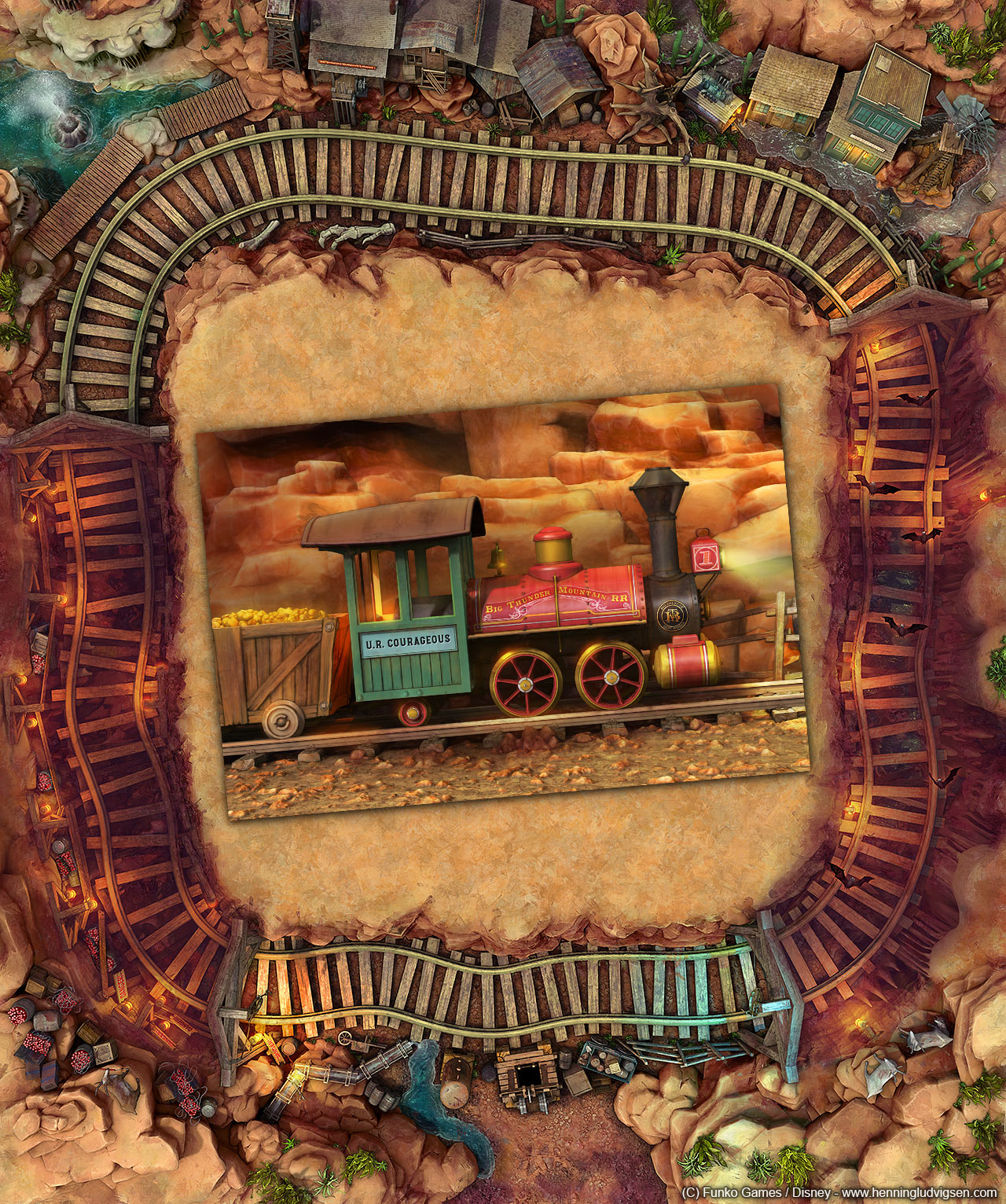 All images on this project...