About me
Hey, I'm Henning; a Norwegian digital illustrator and professional geek!
Hello… 
I'm Henning, a full-time freelance illustrator mainly specializing in board game-related projects. I'm a super nerd from Holmestrand, Norway.
Since 2005, I have been creating board game artwork, and so far, I have contributed to nearly 400 games while working with some incredible clients, like Hasbro, CMON, Fantasy Flight Games, Funko Games and a wide array of others.
I'm a very nostalgic person and love everything 80's and 90's, and since I get to work on everything from my all-time favorite franchises and intellectual properties to smaller and brand-new projects I feel that I can brand myself a "professional geek"!
Since 2011, I've also served as the Art Director and Partner of Rock Pocket Games. However, I'm currently taking a short hiatus from the modern video game industry with the intention of returning again sometime in the future.
If you have any questions about my services or if you simply want to say hello and chat, don't be afraid to contact me.
I'm also accessible through the following social media platforms:
More info about me can be found down below.
I have 2 years of traditional art school education. Here I learned all the basics of the traditional ways of the arts, working with all kinds of medium, except digital. I'm still using some of the theory and even techniques when creating digital art today.
Most of my skills are self taught and I enjoy learning new tecniques and skills.
I worked in the advertisement industry and print press industry for approxiomately 10 years, from 1993 to 2002 as a graphic designer, illustrator, and at the end creative lead/Art Director, Here I was mostly working with shopping mall chains, like Sector Eiendom, and Steen & Strøm, creating full campaigns from designing how the malls would be decorated during events, and campaigns including their magazines. I also worked with advertisements for electronic brands and vehicles.
I gradually started working in the computer game industry around 1998, but started full time around 2002. I was part of starting up Aventurine; a computer game studio in Athens, Greece, as a partner/Art Director. We were developing a MMORPG called Darkfall Online. I moved to Greece, and worked at Aventurine for about 10 years before moving back to Norway.
Back in Norway I started working at Rock Pocket Games as a Partner/Art Director in 2011 until now.
Ever since 2005 I've been working as a freelance illustrator on the side of my fulltime work, mostly creating art for the card and board game industry. However, when the Covid Pandemic started I started gearing up and gradually started focusing more and more on my boardgame clients until finally doing it fulltime, which I'm currently doing and loving every mintute of it!
I currently live in my hometown of Holmestrand, Norway. It's a small town about an hour's drive south of Oslo. Together with my lovely Swiss girlfriend Natascha and our house panther Moogles, I live in a house with a little, cozy garden. We try to enjoy ourselves as much as possible by working from home and watching movies when we're not working.
I used to be very active in the demo scene back in the early 1990's. I started out on the Commodore 64 with my closest friends, but it really took off on the Amiga once I became a member of the demo-group; IRIS before being a part of starting up the Amiga, and later PC group called Gods. For a short while I was a member of TRSI, Majic 12, and the latest was Brainstorm which was mostly on the PC. My handle was Bridgeclaw, and I used to create pixel art on DeluxePaint on the Amiga platform.
It's amazing every time I still bump into people from the demo scene today. Be it people I used to interact with back in the good old days, or others who had similar experiences.
I'm a very nostalgic person, and I have very strong and positive feelings about the 80's and early 90's. That feeling of going to the arcade and discovering new games and new and strange hardware was a magical time. Today, I still have most of my old computers and consoles, and I'm also collecting anything from anything old Commodore 64, VIC-20, Commodore +4, Amiga, Atari 2600, Atari Jaguar, Philips Videopac, Vectrex, and many, many others.
I often post my retro consol findings on my Instagram account, so that's a great place to follow if you're into that kind of stuff!
Additionally, I've created a workshop for myself in one of our garages, where I spend what little spare time I have creating arcade machines from the ground up. The articles section of this website has a few articles on them that you can read. I adore the style of the vintage arcade cabinets from the late 1970s and early 1980s.
I also make art for Badger Punch Games, a retro game development outfit that I have with my good old friend, Ricki! We make games for the Commodore 64 and Amiga systems.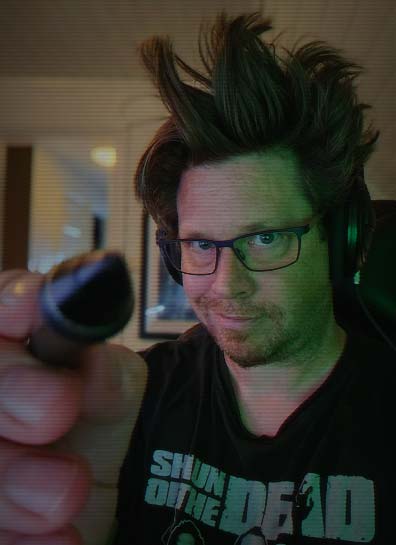 Below are some of the awesome clients, projects and IP I've had the privilege of working with.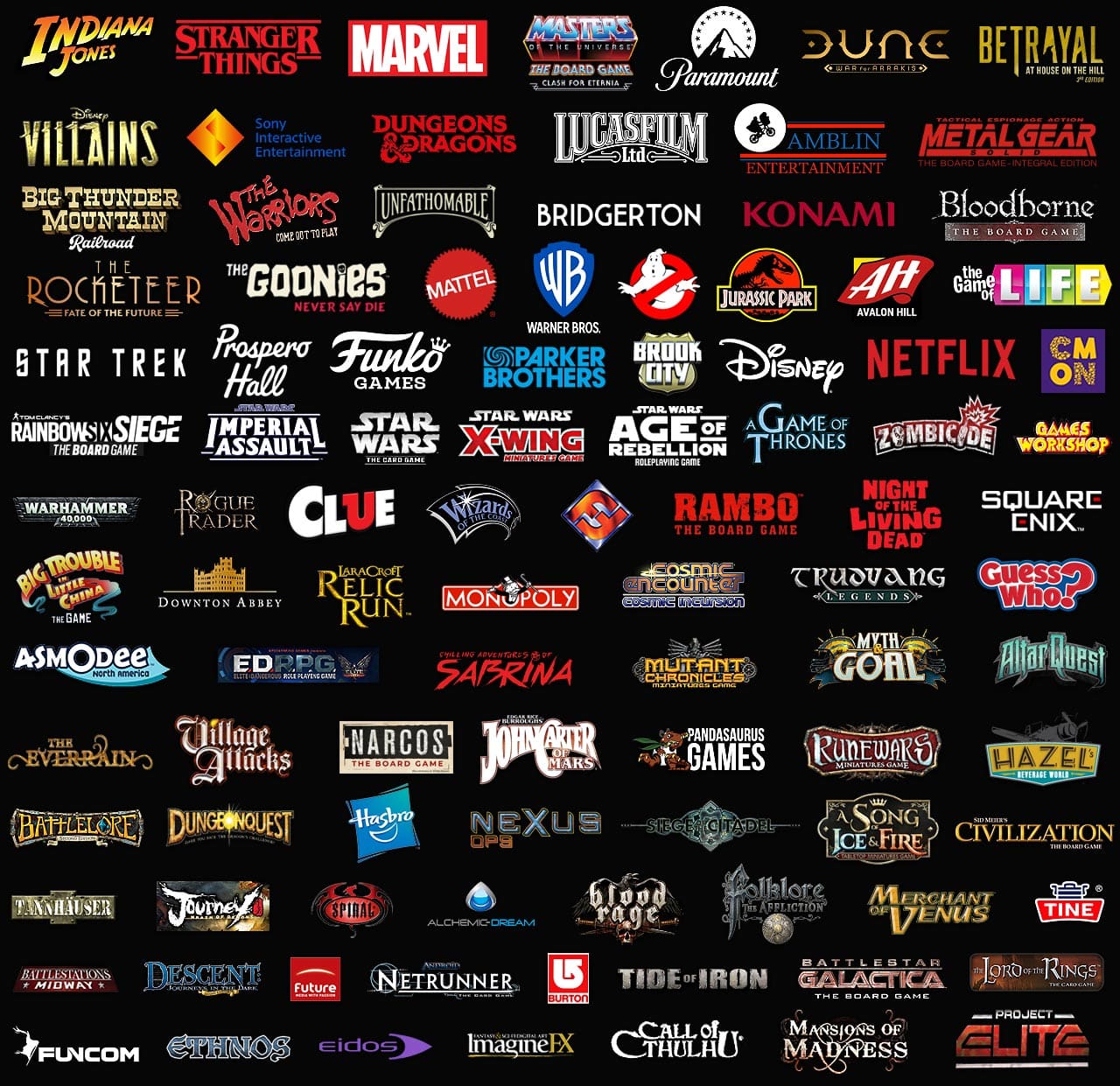 Most commonly used software
Adobe Photoshop

3D Studio Max

Mudbox

Substance Painter

Unreal Engine

Unity Engine

Adobe illustrator
My Specialties
2D digital art.

Board game art.

Computer game art.

3D lowpoly and high-poly art.

Pin-up art.

Graphic design and lay-out.